SPRIG 1
9 or 10 total credits
Art 508 is optional for an additional credit (10 total)
for students advised by the School of Education
Three-Dimensional Design
Art 104
Lab 3: TR 11:00-1:30
Elementary
3 credits
class number: 51723
Introduction to Digital Forms
Art 107
LEC 1: MW 12:00-12:50 + Lab 305: T 3:45-5:40
Elementary
3 credits
class number: 64320
Current Directions in Art
Art 208
LEC 1: TR 9:55-10:45 + DIS 307: W 9:55-10:45
Humanities
Elementary
3 credits
class number: 63149
Colloquium in Art
Art 508
Lec 1: W 5:00-6:15
1 credit
class number: 51873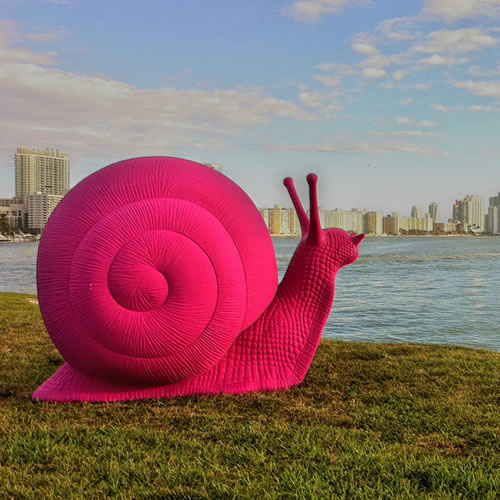 This SPRIG offers the beginning art student the remaining foundation classes which are required for the Bachelor of Science in Art, Bachelor of Fine Arts, and Bachelor of Science in Art Education degree programs, as well as the graphic design options in both the Bachelor of Science in Art and Bachelor of Fine Arts.
The Art Department has been offering this SPRIG for the many years. Art majors are very enthusiastic about this program. They enjoy the sense of community and have reaped the benefits of beginning their undergraduate careers as a team, helping each other develop their technical drawing and design skills, while simultaneously being introduced to contemporary and historical practices in art.
Art 104: "Three-Dimensional Design" applies design principles to 3-D investigations. This is done through lectures, studio exercises, and discussions.
Art 107: "Introduction to Digital Forms" leads students through a series of projects that develop and hone their digital imaging skills and vocabulary. They will be asked to challenge themselves to consistently build upon existing skills and ideas, and to strive for excellence in the successful combination of idea and form in all their work.
Art 208: "Current Directions in Art" surveys the contemporary landscape of artists and art movements that are informing current art practices. This course provides the springboard for new art students to launch their own unique, artistic visions.
You are also strongly encouraged to sign up for Art 508: "Colloquium in Art." This one-credit class will introduce you to nationally and internationally recognized art professionals.
Students enrolling in an Art SPRIG will be asked to provide their own laptops outfitted with Adobe Creative Cloud. Recommended systems are:
MacBook Pro 13-inch Retina Display
2.7 Ghz Dual-Core i5
8 GB RAM
128 GB Flash HD
or
MacBook Pro 15-inch Retina Display
2.2 GHz Quad-Core i7
16 GB RAM
256 GB Flash HD
Memory upgrades and a three-year Apple Computer warranty strongly suggested.